There is always a whiff of nostalgia when we get to review Motorola phones, and perhaps that's what Lenovo had in mind when it acquired the company in the first place. Since the acquisition, Motorola proved that it can make excellent handsets that strike the value-for-money balance very well.
That is why we were very excited to get the new Motorola Moto G6, G6 Plus and Play models in the office. Freshly announced, they span the budget gamut of $200-$300, and there seems to be a model for everybody. Did Motorola manage to hit the sweet spot of specs, pricing and design yet again? Read on to find out...
Design
Moto eschews the notch, but the new Gs still look modern and feel compact
Left to right - Moto G6, G6 Plus, G6 Play
All three handsets sport displays with the modern tall and narrow 1:2 aspect ratio, making them, well, taller and narrower than the 9:16 Motos of yesteryear. The phones are compact for their screen sizes, their rears are curved for a smoother in-hand feel, and the overall result is that all three designs are pleasant to hold, and easy on the eye. Only the G6, however, is fairly comfortable to use with one hand.
The G6 and its Plus sibling have glass bodies, but still feel lighter than the plastic G6 Play and its shiny coating. The reason is not hard to fathom – the Play comes with a largish 4000mAh battery pack which makes the phone slightly thicker and heavier, yet it's a tradeoff we'd gladly take for the promise of a 36-hour battery.
G6 Play
Moto G6
Moto G6
View more


+ 21 images
Motorola had thoughtfully provided serrated lock keys on the right-hand side that are easy to feel without looking, and rather tactile. The same can't be said for the volume rockers which are sturdy, but somewhat thin and with shallow feedback. The thin elliptical cutouts on the chins of the G6 and G6 Plus double as fingerprint scanners and navigation touchpads, while the G6 Play relegates those tasks to a circular reader on the back that doubles as the Motorola logo. We'd be remiss not to mention that all three phones come with a retro audio jack, pretty refreshing in this day and age.
6.06 x 2.85 x 0.33 inches
153.8 x 72.3 x 8.3 mm
5.89 oz (167 g)
Motorola Moto G6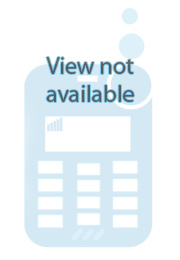 6.3 x 2.97 x 0.31 inches
160 x 75.5 x 8 mm
5.89 oz (167 g)
Motorola Moto G6 Plus
6.12 x 2.84 x 0.36 inches
155.4 x 72.2 x 9.1 mm
6.35 oz (180 g)
Motorola Moto G6 Play
Displays
Good for the beach, but not for shoe-shopping
You didn't expect high-res OLED displays at these price points, now, did you? The three new Motos come with LCD panels – 5.9" FHD+ one on the Plus, 5.7" FHD+ on the G6, and a 5.7" HD+ panel on the Play. Why HD resolution on the cheapest one? Well, when Motorola promises a two-day battery out of the Play, that's a way to deliver it for sure, and still keep costs in check.
The screens offer good sunlight visibility when outside, bordering on very good in the case of the G6 Plus, which clocked very high 800+ nits of peak brightness in our benchmarks. The antireflective coating leaves something to be desired at times, but at these price points, we can't complain too much.
Left to right - Moto G6, G6 Play, G6 Plus
There are screen color modes to choose from. If the default "Vibrant" mode seems a bit over the top, you can always switch to the "Standard" profile for a more down-to-earth picture.
Part of the high brightness perception may stem from the fact that the panels' white balance is way on the cold side, too, especially when it comes to the G6 Play. Then again, it's the cheapest of the bunch, and not meant for screen purists, but rather folks on the go that value endurance on a charge.
Long story short, the displays of the new Motos won't wow you with anything in particular, but they are decent daily drivers on average, and will do the job when you venture to the beach, what's more to ask from sub-$300 handsets.
Display measurements and quality
Maximum brightness

(nits)

Higher is better

Minimum brightness

(nits)

Lower is better

Contrast

Higher is better

Color temperature

(Kelvins)

Gamma
Delta E rgbcmy

Lower is better

Delta E grayscale

Lower is better

Motorola Moto G6
573


(Excellent)

5


(Excellent)

1:1159


(Good)

8579


(Poor)

2.36

4.91


(Average)

8.21


(Poor)

Motorola Moto G6 Plus
806


(Excellent)

5


(Excellent)

1:1437


(Excellent)

7594


(Average)

2.25

4.62


(Average)

5.37


(Average)

Motorola Moto G6 Play
561


(Excellent)

3


(Excellent)

1:1593


(Excellent)

8781


(Poor)

2.35

4.56


(Average)

7.61


(Average)
View all
Interface and functionality


Image:

1

of

24
All three phones run on the latest Android 8.0 Oreo with no coat of Motorola paint on top, but useful navigation gestures instead. Even before you turn on the displays of the new Motos, you will be greeted with something that has become a signature option of the company's handsets – the circular clock screen saver.
These are not always-on OLED displays, like on Samsung flagships, though, just handy time/date/battery widgets that pop up when you grab the phones, then quickly disappear if you don't turn the screen on. Neat, as AoD displays are rather power-hungry, as many a Galaxy S-line owner could attest.
The interface navigation is gesture-based, and with virtual buttons at the bottom. Swipe up for an app drawer, swipe down to bring over the notification shade, simple does it. Alternatively, the Moto gestures can turn the front-mounted fingerprint scanners into touchpads – swipe left on them to go back, or right for the recent apps menu.
When it comes to other extra functionality or settings, the interface is pretty barebones, but then again, this is what stock Android does to phones: trading complexity for faster updates. We'd like to see tap to wake/lock, flashier status bar graphics, transparent backgrounds, or snazzy animations, but, on the other hand, the Moto UI moves without stuttering or hiccups to speak of, which is always an advantage.
Processor and memory
The chipsets are decidedly midrange, with the G6 Plus scoring a decent octa-core Snapdragon 630, while the G6 makes do with an octa-core 450, and the G6 Play is powered by the lowly Snapdragon 427 with (gasp) just four cores, clocked at mere 1.4 GHz. Thankfully, they run stock Android, so the interface moves fine, but don't expect them, especially the G6 and G6 Play, to be entertainment powerhouses.
The G6 Plus' SD 630 processor is pretty decent, and Motorola has coupled it with 6GB RAM to boot, so that apps load fast and run well. The G6 has 4GB RAM, but the same generous 64 GB storage amount as the Plus, while the Play flaunts a 3GB/32GB memory combo – did we mention it's a weekend warrior at a $200 price point? The trio comes with microSD card support for storage expansion, though, if the memory supplied is not enough, and it has a separate slot in the dual SIM card tray.
Performance benchmarks
JetStream

Higher is better

GFXBench Car Chase on-screen

Higher is better

GFXBench Manhattan 3.1 on-screen

Higher is better

Basemark OS II

Higher is better

Geekbench 4 single-core

Higher is better

Geekbench 4 multi-core

Higher is better
View all
Connectivity
Top to bottom - Moto G6 Play, G6 Plus, Moto G6
Adding to the long list of virtues of modern Motorola phones is the fact that they have support for a litany of LTE bands, and the ones sold in the US work with every carrier out of the box, including Verizon. The Moto G6 and Play are no exception, while the Plus supports a little less bands from the get-go, as it's not planned for release stateside.
Since the G6 and Play come with 400-series Snapdragons, they only offer Bluetooth 4.2 connectivity, so you won't be able to take advantage of some of the latest truly wireless earphones that support Bluetooth 5.0, with its much improved audio abilities. The G6 Plus does 5.0, though. As for the cable snake, the cheapest G6 Play comes with microUSB port, which is a bit annoying, but explicable, while the G6 and its Plus version are strutting it modern with USB-C at their bottoms.
Camera
Average, simply average
The dual cameras on the G6 and Plus aren't created equal by Motorola, as the main 12MP unit of the Plus is with wider, f/1.7 vs f/1.8 aperture lens. The G6 Play offers a basic 13 MP shooter with f/2.0 lens.
The cameras aren't speed kings on neither of the phones, and it takes them nearly twice longer to snap a photo than the best mobile camera phones out there. The kicker is that they sport an auto HDR mode, too, but the speed difference in taking a regular or an HDR pic is pretty negligible – they are both relatively slow on the uptake, so have that in mind when you raise the new Motos up to play Ansel Adams.
The camera interfaces also don't wow with tons of features and effects, which is signature Motorola, too, yet they cover all the basics like Panorama, and there are even a few effects thrown in for a good measure, as well as manual modes for the dual snappers. Now, off to the actual picture quality, each in its own barn.
Camera speed
Taking a pic

(sec)

Lower is better

Taking an HDR pic

(sec)

Lower is better

CamSpeed score

Higher is better

CamSpeed score with flash

Higher is better

Motorola Moto G6
2.15

2.50

667

679

Motorola Moto G6 Plus
2.15

2.40

860

1072

Motorola Moto G6 Play
2.10

2.35

858

606

View all
G6 Plus
While the color representation of the G6 Plus' photos is sufficiently credible, the dynamic range keeps shadows in the dark for the sake of exposing brighter sections, like the sky, correctly. Detail is average, and faraway foliage looks smudged like watercolor painting, while overall sharpness leaves something to be desired. Overall, though, the shots look decent in most general scenarios.
The video recording, however, both in 4K and 1080p, is quite good, with correct color presentation, fast continuous autofocus, and a good amount of detail. It's rather shaky in 4K mode, though, when, unlike in 1080p, software stabilization isn't available.
Moto G6 Plus samples
View more


+ 7 images
Moto G6
The photos from the dual camera on the Moto G6 are pleasant to look at, with slightly more vibrant colors than from the G6 Plus. White balance is a bit too warm to our liking, but that's a common thread among phones these days. The G6 has an auto-HDR mode which we suggest to keep on, as it's as fast to take a shot as the non-HDR snaps, while the resulting images are better exposed. Detail is about average, and there is some noise creeping up where it shouldn't belong when you zoom in. The 1080p video recording results in well-exposed footage with jolly saturated colors, and sufficient software stabilization. Continuous autofocus is quick, but there are a few skipped frames here and there when panning.
Moto G6 samples
View more


+ 7 images
Moto G6 Play
The lowly single-camera G6 produces subdued colors that could use a bit more punch, and tends to underexpose the shot to keep highlights from blowing up. Detail is below average, but in good lighting, the shots are passable. Video recording is at 1080p, and the
_phone_
does well with colors, details and exposure, though refocusing isn't automatic, and needs some urging with a tap on the nearer object to kick in.
Moto G6 Play samples
View more


+ 7 images
Call quality and speakers
The earpieces of the three Motos double as speakers, too, which might explain why we have the best call and audio playback quality on the largest, most expensive G6 Plus, while the G6 is about average in output, and the G6 Play is cracking up a bit towards the high end.
The G6 Play rings a bit hollow in the earpiece, with slight cracklings here and there, while on the other end they could hear us fine through the two noise-canceling mics. The G6 also relayed our voices loud and clear, but issued a slight constant hiss on the speaker which meddled in the conversation. The best call quality of the bunch was produced by the G6 Plus, with audible, discernible voice in the earpiece, and clean-sounding mics for the other end of the conversation.
Motorola has provided Dolby audio with several listening modes and equalizer presets, but, while turning it on distributes the highs and lows more evenly, it's not a spectacular improvement when it comes to the loudspeakers.
Audio output
Headphones output power

(Volts)

Higher is better

Loudspeaker loudness

(dB)

Higher is better
View all
Battery
Champs, real champs these Motos
Not only did the Moto G6 Play shine with nearly 12 hours of screen-on time during our grueling battery test (4000 mAh battery powering an HD display, after all), but the G6 Plus pleasantly surprised us, too.
The biggie clocked ten and a half hours out of its 3200 mAh pack, keeping the lights on much longer than we expected, so it can be called a 2-day battery phone, too, at least with normal usage. The G6 fared average, with about 8 hours and a half, but it has the smallest, 3000 mAh battery unit.
Adding to the pleasant battery endurance impressions from the trio is the fact that they come with fast charging as well, and will be ready to rumble in no time upon being fully depleted.
Battery Benchmarks
Battery life

(hours)

Higher is better
View all
Conclusion
The sixth generation of Motorola's G-series leaves positive impressions in more ways than it has negatives. Thoughtful design choices coalesce with stock Android and long battery life for the ultimate in daily usage, and software update convenience.
Each
_phone_
has a weak point – just average battery life from the G6, subpar audio on the G6 Play, or inconsistent camera on the G6 Plus, but on aggregate the devices flaunt a very good value-for-money ratio.
Left to right - G6 Plus, Moto G6, G6 Play
With that out of the way, we regret to inform you that the most souped-up member of the trio – the G6 Plus – isn't planned for the American market, but the other two won't leave you disappointed at what Motorola told us will be a $199 price for the G6 Play, and $249 for the G6 stateside.
At these tags you can only find a few Chinese company models in the US, like the Honor 7X. Well, Moto is owned by one, too, and yet the brand has way more cachet with American customers, hasn't gotten in hot water with the intelligence agencies, and its wares are compatible with all US carriers from the get-go.