Apple shook things up last year with the introduction of the iPhone X, a
_phone_
that ushered the company into a new era of smartphone design. It was pegged as the ultra-premium offering in Apple's lineup, a cut above the iPhone 8 and 8 Plus, and introduced a ton of new features to the series that we hadn't seen before – like Face ID, Animoji, and yes, the controversial notch.
Its successor, the iPhone XS, is naturally superior in almost every imaginable way. Then again, its launch begs the question of whether or not it's worth an upgrade going from the iPhone X to the XS – or in the case of those torn between the two, which one is the better investment.
These are the type of questions we intend on answering in this comparison, so if you're curious as well, please do read on!
Design
Not surprisingly, the iPhone XS features a recycled design. This shouldn't come as a shock, especially with how Apple has traditionally reused the previous generation's design with its S-line of iPhones – so that's what we see here! As the iPhone X, the XS flaunts a premium design comprised of stainless-steel frames sandwiched together by smooth glass surfaces. While their dimensions are identical, the iPhone XS tips the scale at a slightly heavier 177 grams, versus the iPhone X's weight of 174 grams. Frankly, it's negligible and hardly noticeable holding the two in our hands.
If there's one major difference with the designs, it's that the iPhone XS provides better water and dust resistant IP68 rating – whereas the iPhone X features an IP67 rating. The difference in this is basically that the iPhone XS is tested to survive under 2 meters of water for 30 minutes, versus the iPhone X which is tested at a depth of 1 meter. Another key differentiating factor is that the iPhone XS is available in a third color – gold – while the iPhone X comes only in silver or space gray. Beyond that, the designs of the two phones are practically are identical.
View more


+ 8 images
5.65 x 2.79 x 0.3 inches
143.6 x 70.9 x 7.7 mm
6.24 oz (177 g)
Apple iPhone XS
5.65 x 2.79 x 0.3 inches
143.6 x 70.9 x 7.7 mm
6.14 oz (174 g)
Apple iPhone X
Face ID
The iPhone X introduced Face ID last year, which offers one of the most accurate and detailed facial recognition technologies on a phone. Naturally, Apple has revised it for the iPhone XS to make the recognition process faster. In reality, though, we don't see a significant change in that, as the iPhone X recognizes and unlocks in just about the same time as the XS. The newer TrueDepth camera in the iPhone XS still isn't perfect, as a variety of factors can hinder it. For example, we still sometimes find it having difficulties under bright sunny days or when we're wearing sunglasses.
Display
On paper, both phones feature 5.8-inch Super Retina OLED Displays with a resolution of 2436 x 1125 pixels. Therefore, details are going to be identical no matter how you look at their respective displays. Moreover, if you visit Apple's comparison page for its iPhones, you'll notice that the X and XS are pretty much are spec'd identically. In our benchmark testing, however, we're able to uncover a few minuscule differences that favor the iPhone XS. Take for example its peak brightness output of 664 nits, which is a smidgen better than the 640-nit brightness of the iPhone X. On top of that, the XS has a slightly more favorable color temperature of 6640K – versus the 6883K color temperature of the iPhone X.
In all fairness, the improved characteristics of the XS are extremely small. Color reproduction in the sRGB color gamut chart is also spot-on with the two, so the evidence here points to the obvious that they're almost identical. And you know what? That's exactly what we witness when it comes to watching HDR content on either phone. With their vibrant colors, stunning clarity, and potent brightness, we have two evenly matched displays here with no real victor.
Display measurements and quality
Maximum brightness

(nits)

Higher is better

Minimum brightness

(nits)

Lower is better

Contrast

Higher is better

Color temperature

(Kelvins)

Gamma
Delta E rgbcmy

Lower is better

Delta E grayscale

Lower is better

Apple iPhone XS
664


(Excellent)

2


(Excellent)

unmeasurable


(Excellent)

6644


(Excellent)

2.2

0.91


(Excellent)

2.1


(Good)

Apple iPhone X
640


(Excellent)

2


(Excellent)

unmeasurable


(Excellent)

6883


(Excellent)

2.2

3.18


(Good)

3.17


(Good)
View all
Interface
We'll cut straight to the point here. There's nothing different between the interface with both phones, considering that they're running the most up-to-date version of the platform – iOS 12! Everything about them is identical, from the way they employ gestures, to the arrangement of the home screen, to even accessing certain settings and options through Control Center. There's nothing different. This honestly shouldn't be a shock because the beauty of iOS is its uniformity from device to device.
Performance and Memory
Apple stressed a lot on the performance improvements with the iPhone XS' new A12 Bionic chipset which, according to the company, brings up to 15% increased performance for the two high-performance cores, while the four low-power cores consume up to 50% less energy. That's not very indicative of the real performance gains, but we guess those aren't tremendous. This would bode well for battery life, but we'll expand upon that later on.
When it comes to synthetic benchmark tests, we definitely see a boost to the iPhone XS' performance over its predecessor. However, when it comes to graphics processing, there's not as much of a difference. Still, we need to take these results with a grain of salt, because what matters most is real-word usage. For anyone that has spent time using the iPhone X for the better part of the last year, they'll probably attest to a slightly snappier overall response with the iPhone XS. We notice that ourselves in the first few days of using the iPhone XS, but in the greater scheme of things, the iPhone X's performance is still remarkably responsive.
When it comes to storage options, Apple has kept the same 64GB and 256GB as before, but with the iPhone XS, they've introduced a 512GB model as well! At the time of this writing, the difference in price between the same capacity configurations for both iPhones is basically $100. Take for example Best Buy, which has the Verizon iPhone X 64GB selling for $900 – while the iPhone XS carries the typical $1000 cost. And the same $100 price difference applies to the 256GB versions!
Performance benchmarks
JetStream

Higher is better

GFXBench Manhattan 3.1 on-screen

Higher is better

Geekbench 4 single-core

Higher is better

Geekbench 4 multi-core

Higher is better
View all
Camera
Out of all the categories we've gone through in this comparison, this is without question the most fascinating one! Again, taking a peek at the specs reveals that there's nothing terribly different with these phones' dual 12MP cameras. The iPhone X and XS feature a 12MP main camera with a wide-angle, six-element, f/1.8 lens, paired with a 12MP telephoto camera with an f/2.4 lens. Both are optically stabilized. However, the notable difference here is that the main camera on the iPhone XS houses a larger sensor with bigger pixels – essentially allowing for it to gather in more light. Therefore, low-light performance should be significantly improved in the iPhone XS.
Before we dive in deeper, we'll briefly talk about some of their other features. On both phones, the camera apps are arranged identically, and switching between the various modes is achieved by either swiping or tapping on modes on-screen. Even though they both offer Portrait mode, there's now Depth Control with the iPhone XS – allowing us to change the amount of bokeh (background blur) that you get in Portrait mode photos. Over on the video side, they're both playing on an even field featuring common modes such as 4K recording at up to 60 FPS and slow-motion recording in 1080p at 240 FPS.
Image Quality
For this comparison, we shot photos with Auto HDR on the iPhone X and Smart HDR on the iPhone XS enabled. As expected, both iPhones produce outstanding results with their respective cameras. In many instances, even, it's tough to discern differences in their qualities. However, those with a meticulous attention for detail will ultimately recognize that the iPhone XS is the superior one. Under ideal conditions when there's an abundance of lighting, details are plentiful and colors are rich with the two – so don't hesitate to use their zoom cameras as well when the occasion calls for it!
Where the iPhone XS truly delivers the goods is in its ability to apply HDR mode when necessary, which is good because this results in a more neutral exposure throughout the shot. When the iPhone X indeed decides to shoot HDR, the result is still quite good, but the iPhone XS' HDR shots tend to boost the shadows a bit more to draw out a little bit more detail. Seriously, it's a close call when it pertains to shots under ideal situations, but the iPhone XS does take the checkered flag in this department.
Samples - iPhone XS vs iPhone X
Apple iPhone XS
Apple iPhone X
Apple iPhone XS
View more


+ 23 images
Things get a little bit interesting when the sun goes down and you're faced with nighttime or low-light situations. When shooting high-contrast scenes at night, the results are almost identical with the two, as they produce good details, natural-toned colors, and very little noise. If there's one noticeable difference with their performance, it has to be again the broader dynamic range achieved by the iPhone XS – particularly when it comes to the highlights! From the looks of it, the iPhone XS tones down the highlights better than the iPhone X, so those areas in these high-contrast scenes are better exposed.
Camera speed
Taking a pic

(sec)

Lower is better

Taking an HDR pic

(sec)

Lower is better

CamSpeed score

Higher is better

CamSpeed score with flash

Higher is better

Apple iPhone XS
0.9

1.4


No data




No data



Apple iPhone X
1.3

1.8


No data




No data



View all
Selfies
Curiously, selfies on the iPhone XS do look different from those shot on the iPhone X, and not always in a good way. On one hand, we noticed that the iPhone XS's front-facing camera has a much broader dynamics range, so lights in the background don't look overblown. Most of our selfies shot with it do look perfectly fine. On the other hand, we've had instances where the selfie from the iPhone X looked clearer and more detailed. This, apparently, is due to the way the iPhone XS takes and processes selfies now, and Apple's new algorithms could use some improvement.
Selfies - Apple iPhone XS vs Apple iPhone X
iPhone XS
iPhone X
iPhone XS - portrait selfie
View more


+ 3 images
Video Quality
As we mentioned already, the iPhone XS offers the same selection of video recording modes as its predecessor, including 4K at 60fps, time lapse, and 240p slow-motion videos at 1080p resolution. Videos look great on both, but the iPhone XS produces more favorable results with each situation.
Topping out at 4K resolution 60fps, there's no denying the amount of details the two are able to capture. However, the iPhone XS seems to be better at stabilizing its footage by just a smidgen more – while gathering slightly sharper details in the process. And again, we have to point out how the iPhone XS does a better job at neutralizing the highlights and shadows to attain a more neutral exposure throughout the scene. In comparison, highlights can sometimes appear blown out with the iPhone X.
iPhone XS vs iPhone X sample videos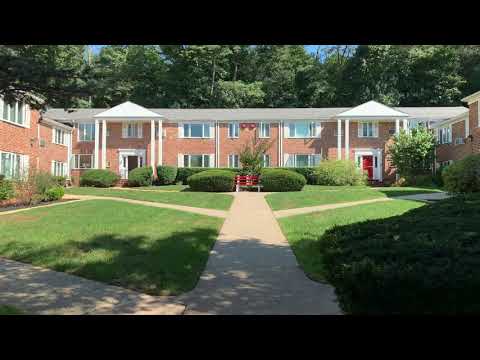 Apple iPhone XS 4K 30fps Sample Video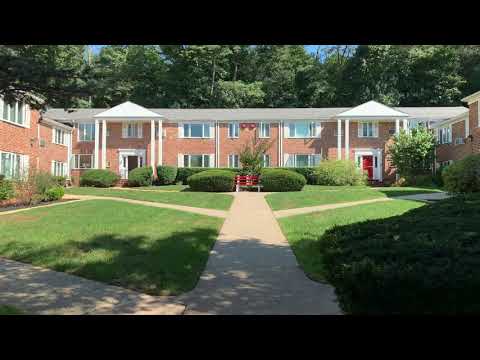 Apple iPhone X 4K 30fps Sample Video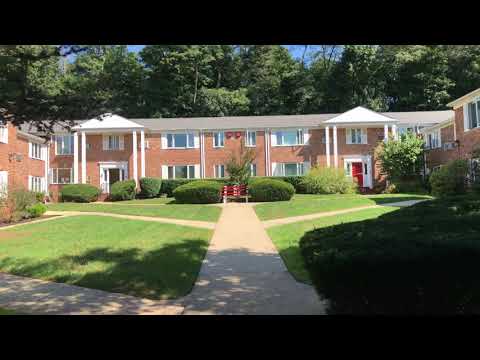 Apple iPhone XS 4K 60fps Sample Video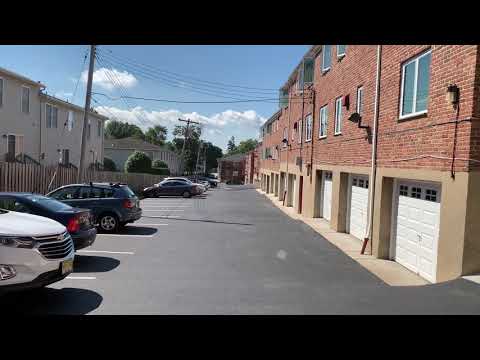 View more


+ 3 images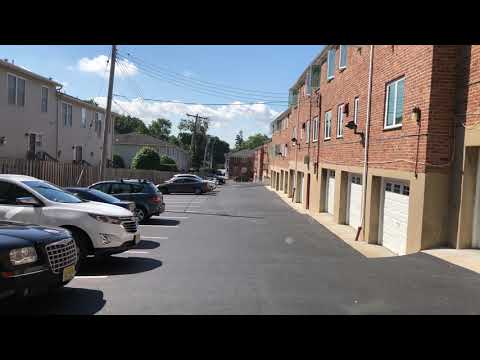 The larger sensor with the iPhone XS's camera once again shows us how it's better at low-light video recording because its videos are noticeably better exposed. Additionally, the increase in exposure draws out more details and allows the camera to maintain its focus. In comparison, the iPhone X's performance is filled with more noise, less detail, and more instances of its focus hunting.
Multimedia
We already mentioned how the two displays mirror one another very closely with their performance. Apple, however, states that the new Super Retina OLED display of the iPhone XS produces a broader dynamic range, with around a 60% improvement in this area. For the majority of people, the most exposure they'll get when it comes to viewing HDR content will be through YouTube or Netflix. And quite frankly, we don't notice a ton of difference between the iPhone X and XS.
Indeed, there's an incredible amount of dynamic range, contrast, and iridescent colors that capture our attention and keeps us affixed to the video. However, as we compare and watch the same HDR videos on YouTube with both iPhones, there's not one that's dramatically superior. The same thing applies to the performance out of their stereo speakers, as the iPhone X and XS reach peak outputs of 76.3dB and 76dB. For all the talk Apple has done in touting the resounding performance out of the iPhone XS, when it comes to multimedia consumption, these two are close together as they come!
Audio output
Headphones output power

(Volts)

Higher is better

Loudspeaker loudness

(dB)

Higher is better
View all
Call Quality
Again, we're not finding any notable differences with
_phone_
call quality on either phone. phone calls are loud and clear with both iPhones, especially with the robust tones coming from their earpieces, which makes voices audible in just about any situation. Moving over to their speakerphones, voices again resonate very strongly. And lastly, our callers on the other end of the line had no qualms with conversations.
Battery life
The iPhone XS supposedly ''lasts up to 30 minutes longer than the iPhone X''
Interestingly enough, Apple claims on its web site that the iPhone XS "lasts up to 30 minutes longer than the iPhone X." While that's nonetheless an improvement for the iPhone XS, it's again not something we'd say is leaps and bounds better. What's strange, though, is that the iPhone X's battery life is longer in our custom battery benchmark tests. Honestly, the results are almost similar, as the iPhone X and XS reach a tally of 8 hours 41 minutes and 8 hours 37 minutes respectively. In our day-to-day experience, we don't notice one that's better, seeing that they're able to get us through a decent one day of normal usage.
Over on the recharging side, the two compile times that are very close to one another. The iPhone XS requires 189 minutes to fill up, while the iPhone X does it a smidgen faster with the included charger at 185 minutes. Finally, they both offer the convenience of wireless charging. Unfortunately for Apple, most users going from an iPhone X to iPhone XS won't notice any change with battery performance.
Battery Benchmarks
Battery life

(hours)

Higher is better

Charging time

(minutes)

Lower is better
View all
Conclusion
Before closing out this comparison, there's the matter of deciding a winner, right? If we're to simply go through all the categories and inspect the results, there's no arguing that the iPhone XS is the clear winner. From its improved water-resistant construction to the superior low-light performance of its dual camera and even the overall snappiness of the phone, the iPhone XS is the superior phone in every regard. But then again, pricing definitely can sway things. Currently, though, it appears as though that most retailers still selling the iPhone X give it a discount of about $100 over the newer iPhone XS.
Knowing that, if you're in the position of considering both devices as your next daily driver, we're inclined to say go with the iPhone XS for the fact that it's just the superior phone overall – with newer hardware. However, we can imagine that there will be more incentives attached to the iPhone X as the weeks and months go on, which can remarkably give consumers more reason to buy it. Due to the current $100 difference between them right now, it's still best to fork over the extra cash and go with the iPhone XS.
What if you're a current iPhone X owner and considering an upgrade? Well, we feel that the iPhone XS doesn't offer much over its predecessor to justify the jump up. When it comes to the core fundamental things, you're getting the same exact experience with both phones. On top of that, the iPhone X's camera is still reputable, capable of producing outstanding results. Seriously, you're not missing out, more so given how you'll need to fork over yet another $1,000 to pick up the new iPhone. Save yourself the money and don't!
iPhone XS
Pros
Better camera
More storage options
Faster A12 chip