With only three generations of Pixel phones under its belt, Google is one of the newer manufacturers of premium Android phones. Still, every year it seems veterans in the
_phone_
game, like LG, are left to play catch up with the latest Pixel phones in terms of camera performance and innovative features – no matter when they release. We're about to find out if the situation is any different for the flashy, camera-stacked LG V40. Running the same silicon with two more gigs of RAM and a three-camera setup, the V40 ThinQ looks like a very formidable contender to the Pixel 3 XL. But are the V40's strengths only spec-deep? We put the two head to head to settle the score.
Design
The aesthetics on these two devices exhibit two different approaches. The LG V40 is shiny and slick with its glossy glass finish in the front and back and bluish-black hue that shines when the light hits it underneath. In back, the three-camera lineup looks futuristic and high-tech, while the face shows a beautiful screen tucked in nicely with slim, uniform bezels surrounding it and a rather shallow notch cut-out up top for the earpiece and cameras.
The Pixel 3 XL, on the other hand, sets a more understated tone with its matte and gloss-finished, two-tone back and traditional single-camera design. The matte finish makes it grippier in-hand than the V40 while still holding its own as a classy and premium-looking device. Turning the XL around to reveal the face, though, it quickly relinquishes its refined appearance, looking more like a prototype than a finished product with its plunging, deep notch up top and thicker chin down below.
Google Pixel 3 XL - left, LG V40 ThinQ - right
LG V40 ThinQ
Google Pixel 3 XL
View more


+ 7 images
6.22 x 3.02 x 0.31 inches
158 x 76.7 x 7.9 mm
6.49 oz (184 g)
Google Pixel 3 XL
6.25 x 2.98 x 0.3 inches
158.8 x 75.7 x 7.6 mm
5.96 oz (169 g)
LG V40 ThinQ
From the front, the V40 looks like what the Pixel 3 XL should have been – calculated and clean. While the XL's two-toned glass back is still a great look and feel, the V40, overall, looks a bit fancier, more futuristic, and ultimately better.
Display
Here we have two capable OLED screens. Both are set to display extra-saturated colors by default, but if you dig into their settings menu, they'll let you tame those down if you desire. The Pixel 3 XL, for instance, delivers the most accurate colors in Natural mode and the V40 in Web mode, both matching the sRGB color standard. The V40 offers seven display modes – a bit of an overkill – including one you can use to manually change color temperature, saturation, and sharpness to your liking. Even with all this, the XL still seems to achieve slightly more accurate colors.
Both of these displays exhibit exceptional clarity and sharpness, but the V40 does get brighter, clocking a max brightness of 504 nits, versus the Pixel 3 XL's 407, making it a more versatile display.
Display measurements and quality
Maximum brightness

(nits)

Higher is better

Minimum brightness

(nits)

Lower is better

Contrast

Higher is better

Color temperature

(Kelvins)

Gamma
Delta E rgbcmy

Lower is better

Delta E grayscale

Lower is better

Google Pixel 3 XL
407


(Good)

2


(Excellent)

unmeasurable


(Excellent)

6805


(Excellent)

2.11

1.14


(Excellent)

2.38


(Good)

LG V40 ThinQ
504


(Excellent)

3


(Excellent)

unmeasurable


(Excellent)

7007


(Good)

2.31

3.08


(Good)

7.02


(Average)
View all
Interface and Functionality
Running the latest Android 9 Pie, the Pixel 3 XL offers a number of new experiences, including gesture navigation. It's a feature that's here to stay, although not all of us here at the office are fans of it. Google won't let us switch back to classic on-screen buttons, unfortunately. Also new in Android Pie are features like Call Screening, Duplex, and Digital Wellbeing.
The V40, still running Android 8.1 Oreo, does have some smaller, more nuanced additions of its own. These include the Floating Bar, KnockOn, and Context Awareness. The Floating bar is a useful UI tool that adds a floating icon for accessing a carousel of shortcuts to apps or specific functions, like screenshots or taking notes, for example. KnockOn is a smaller, but still useful feature, especially on a
_phone_
of this size, as it lets you tap twice on the screen to lock the device or wake it up. Lastly, Context Awareness lets you set automated functions like launching a specific app when headphones are plugged in or turning off Wi-Fi when you leave the house.
Interface of the LG V40 ThinQ
The Pixel doesn't have a match for any of these functions, and while they are convenient on the V40, it's hard to say that they outdo screening spam callers via a live transcription service (Call Screening) or leveraging the Google Assistant to call restaurants and make reservations on your behalf, then add the reservation to your calendar (Duplex). The Pixel Stand also adds just a little bit more oomph to the XL's case by transforming the device into an always-listening, smart screen device. It is important to note that Duplex will only be available in select cities and the Pixel Stand is sold separately for $80, but even so, we'll take the Pixel 3 XL's more hype-worthy and useful features of the V40's smaller additions.
Interface of the Pixel 3 XL
Processor, Memory, and Performance
The Pixel 3 XL and LG V40 both share the well-known Qualcomm Snapdragon 845 chipset, but the V40 comes with two more gigs of RAM, totaling six gigs versus the Pixel 3 XL's four. Despite the RAM difference, you'll not see much difference in day-to-day navigation or performance. Otherwise, both are very smooth operators, though the Pixel 3 XL shows a slight edge in some synthetic benchmarks and seems to drop fewer frames in gaming. Overall, neither will disappoint in the performance arena.
As far as storage goes, the Pixel comes with either 64 or 128GB on board (non-expandable). In the US, the LG V40 comes only in 64GB flavor, but it does offer a microSD card slot for expansion.
Performance benchmarks
JetStream

Higher is better

GFXBench Car Chase on-screen

Higher is better

GFXBench Manhattan 3.1 on-screen

Higher is better

Geekbench 4 single-core

Higher is better

Geekbench 4 multi-core

Higher is better
View all
Camera
LG and Google have very different approaches to the camera hardware on these two phones. Google aims to perfect the use of a single camera in back on the 3 XL, while LG triples up with three dedicated cameras used for wide-angle, regular, and two-times optical zoom photo capture on the V40. The main cameras on these phones are rather similar in terms of specs – the V40 with its 12 MP main sensor and the Pixel 3 XL utilizing a 12.2 MP snapper. The V40, though, adds a 16 MP wide-angle and 12 MP telephoto camera to the equation, bolstering its versatility for a variety of scenes. Of course, all the fanciest hardware in the world doesn't mean anything if you don't have the proper software to match.
Both devices come with a few camera tricks to set their software apart. For the Pixel, we're looking at features like Night Sight, Super Res Zoom, and Top Shot. These software additions aim to capture the best photo possible, whereas the V40 ThinQ's few additions focus more on creativity and less on excellent photo capture. Features like Graphy, AI Cam, and Triple Shot add some fun to taking pictures, but don't necessarily make us better at doing so.
Image Quality
Both the V40 and Pixel 3 XL are excellent shooters in ideal situations, producing pleasing, vibrant pictures that capture the moment well. There are some variances between the two, though. In dynamic scenes, the V40 exposes the darkest areas better, revealing more details in the shadows than the Pixel 3 XL, while the Pixel exposes lighter areas more adeptly, avoiding blowing out brighter areas – a phenomenon to which the V40 is susceptible. Exposure differences taken into account, colors are typically a bit more accurate on the Pixel 3 XL, as the V40 can sometimes punch up colors a bit too much. The Pixel also captures slightly sharper images upon finer inspection, but this is getting nit-picky – both capture very satisfying details. In low light, both do a commendable job brightening shots and capturing details, though the Pixel 3 XL seems to do a better job with accurate color capture in such sceneries.
Sample images - Google Pixel 3 XL vs LG V40 ThinQ
Google Pixel 3 XL
LG V40 ThinQ
Google Pixel 3 XL
View more


+ 25 images
Camera speed
Taking a pic

(sec)

Lower is better

Taking an HDR pic

(sec)

Lower is better

CamSpeed score

Higher is better

CamSpeed score with flash

Higher is better

Google Pixel 3 XL
1.3

1.45


No data




No data



LG V40 ThinQ
1.7

1.8


No data




No data



View all
The V40 does have the edge in zoomed-in photos, though. Even with the introduction of Super Res Zoom on the Pixel, the XL proves a lesser tool for adept, zoomed-in photo capture than the V40 and its good old-fashioned telephoto lens. The V40's wide-angle camera is another nice tool to have for capturing more in the frame than the Pixel or any other single-lens phone can.
Zoomed-in photos - Google Pixel 3 XL vs LG V40 ThinQ
Super Res Zoom on the Pixel
LG V40 Telephoto zoom
LG V40 Triple Shot Telephoto
View more


+ 2 images
Selfies
Both phones offer regular and wide-angle cameras to snap selfies, and both do well with capturing them, though the V40 does capture colder images. Portrait modes on these two are achieved via software algorithms and offer similarly pleasing results, though the Pixel's is just a hair more consistent with its blur application.
Selfies - Google Pixel 3 XL vs LG V40 ThinQ
Google Pixel 3 XL
LG V40 ThinQ
Wide-angle - Google Pixel 3 XL
View more


+ 5 images
Video Quality
The LG V40 is capable of shooting 4K in up to 60 fps, while the Pixel 3 XL caps out at 4K 30 fps. Comparing the video quality, apples to apples, you'll find that both capture very good details, expose scenes adeptly, and stabilize imagery well, but video out of the Pixel is generally clearer and less noisy. Both can produce some wobbles and glitches in video, caused by their image stabilization algorithms.
The V40 records much louder audio, and while the quality isn't stellar, it tends to be better than on the Pixel 3 XL. The Pixel's audio in videos sounds thin and lacking in low frequencies.
Sample Videos - Google Pixel 3 XL vs LG V40 ThinQ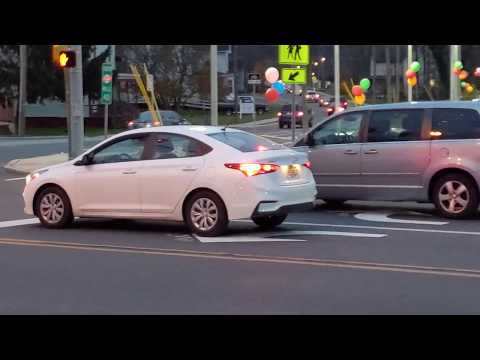 Google Pixel 3 XL 4K Sample Video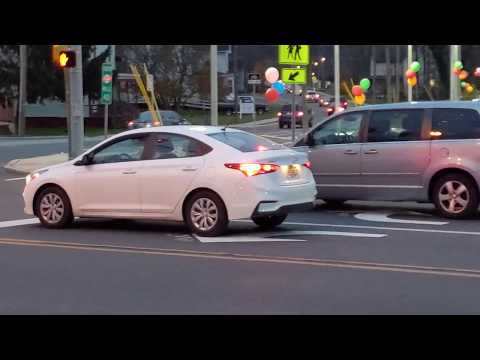 LG V40 ThinQ 4K Sample Video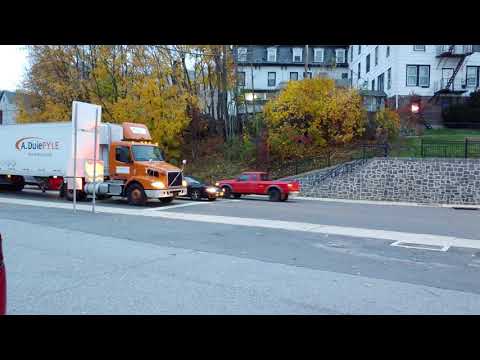 Google Pixel 3 XL 4K Night Sample Video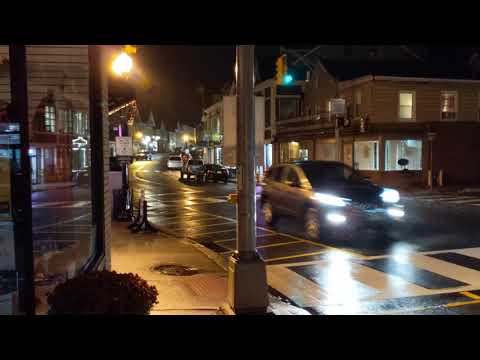 View more


+ 1 image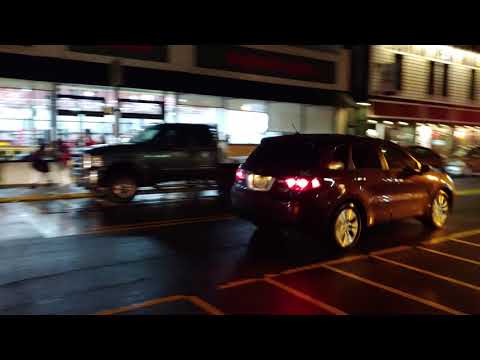 On the software front, the V40 offers manual controls for video recording – something the XL, and most premium smartphones lack – as well as Cine Video's fun, creative features like Point Zoom and Cine Effect's color-grading filters.
Multimedia
When it comes to multimedia hardware, at first glance, it would appear the Pixel 3 XL has the edge with its stereo speakers and included Pixel Buds, but the V40 has two big features for audiophiles: a 3.5mm headphone jack and a 32-bit Quad DAC. The V40 gets just as loud as the Pixel with its single speaker too, giving it a solid edge for multimedia consumption when paired with the ability to drive crisp audio through high-impedance, wired headphones. The V40's broad set of EQ controls is icing on the multimedia cake, which earns a decisive victory over the Pixel 3 XL. You won't be disappointed by the Pixel's multimedia prowess, but the V40 covers the basics and then some.
Call Quality
Thankfully, calls on both phones are easy, clear, and pleasant for the caller and receiver. Of course, when it comes to calls you don't want, the Pixel 3 XL's call-screening service offers something we wish we had on, not just the V40, but all phones. We'll give this round to the Pixel for this enviable feature.
Battery Life
Battery life is another easy category to give to the XL. Lasting two full hours longer on our custom drain test, the Pixel 3 XL's better battery life is apparent in daily use, as well, compared to the V40's below average efficiency. You'll get about a day's use from either phone, but the V40 will tap out quicker on heavy use days. Both recharge in under two hours and both support fast wireless charging.
Battery Benchmarks
Battery life

(hours)

Higher is better

Charging time

(minutes)

Lower is better
View all
Conclusion
The fight between the Google Pixel 3 XL and the LG V40 is a tough one. Both are sleek devices with premium construction, top-of-the-line internals, beautiful displays, and enviable cameras. But which should you get? For us, it comes down to two main components: the cameras and the software.
For those who want the best camera, this isn't as cut and dry as you might think. When it comes to capturing the best photos, the Pixel 3 XL edges the V40, not to mention that Night Sight may be a true game-changer for photo capture while Top Shot proves to assist in capturing the perfect moments you envision.
But the V40's no slouch. With similar strengths and the versatility of three different camera perspectives, there's a case to be made for choosing these three cameras over the Pixel's one.
Perhaps the tie-breaker for you may be the Pixel's innovative, new UI components and the backing of Google for at least three years of updates. And y'know what? That might just do it for us too.
With the basics covered well and the bigger, better features residing mostly on the Pixel 3 XL, it seems Google's won yet another tough hardware brawl with smarter software.
Google Pixel 3 XL
Pros
Excellent photo capture in all lighting, with better color and detail representation
Duplex, Call Screening, Top Shot, Night Sight – all useful additions unanswered by the V40
Better battery life
Speedy, fluid operation, with OS updates guaranteed for 3 years
LG V40 ThinQ
Pros
Versatility of three different camera lenses
Sleeker, more stylish design
Still includes a 3.5mm headphone jack
Expandable storage